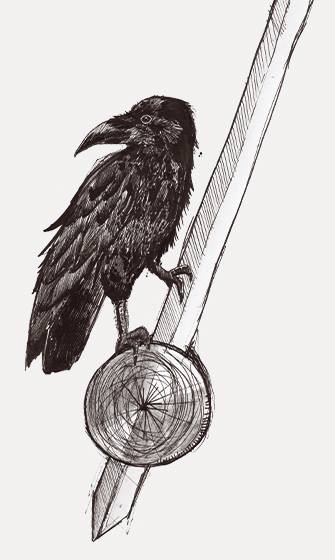 The Facts in the Case of M. Valdemar Read by: David Maskell
One of Edgar Allan Poe's best known works, it talks of a man who might have just survived death, while still being dead. However mortality is there for a reason...
The Raven Read by: Sam Marshall
Edgar Allan Poe's Classic piece about the Raven who would continually repeat one particular word, Forevermore. To a narrator who is grieving over his lost Lenore.
The Pit and the Pendulum Read by: Tim Vaughan
Poe must of had fun creating these fiendish torture devices as he puts his main character through it all, will there be any escape?
Testimonials and Reviews
"All round a fantastic show. It literally gave me the shivers when watching it – great set and visuals and it was worth travelling up from Norwich to watch it."
"Brilliant and overwhelming. Voice intonations were spot on. Sound effects were perfect. Thank you for a wonderful show."
"Completely drawn to it. Gripping and excellent production and excellent cast, I really enjoyed being scared. Loved the intimate atmosphere."
"As a visually impaired person I appreciate and enjoy the use of live audio effects as well as storytelling, creating an immersive atmosphere. Without needing to tire myself with concentrating on "seeing" what is going on. Very good work. Thank you."